1.27
Update from Principal Goss
Posted January 30, 2023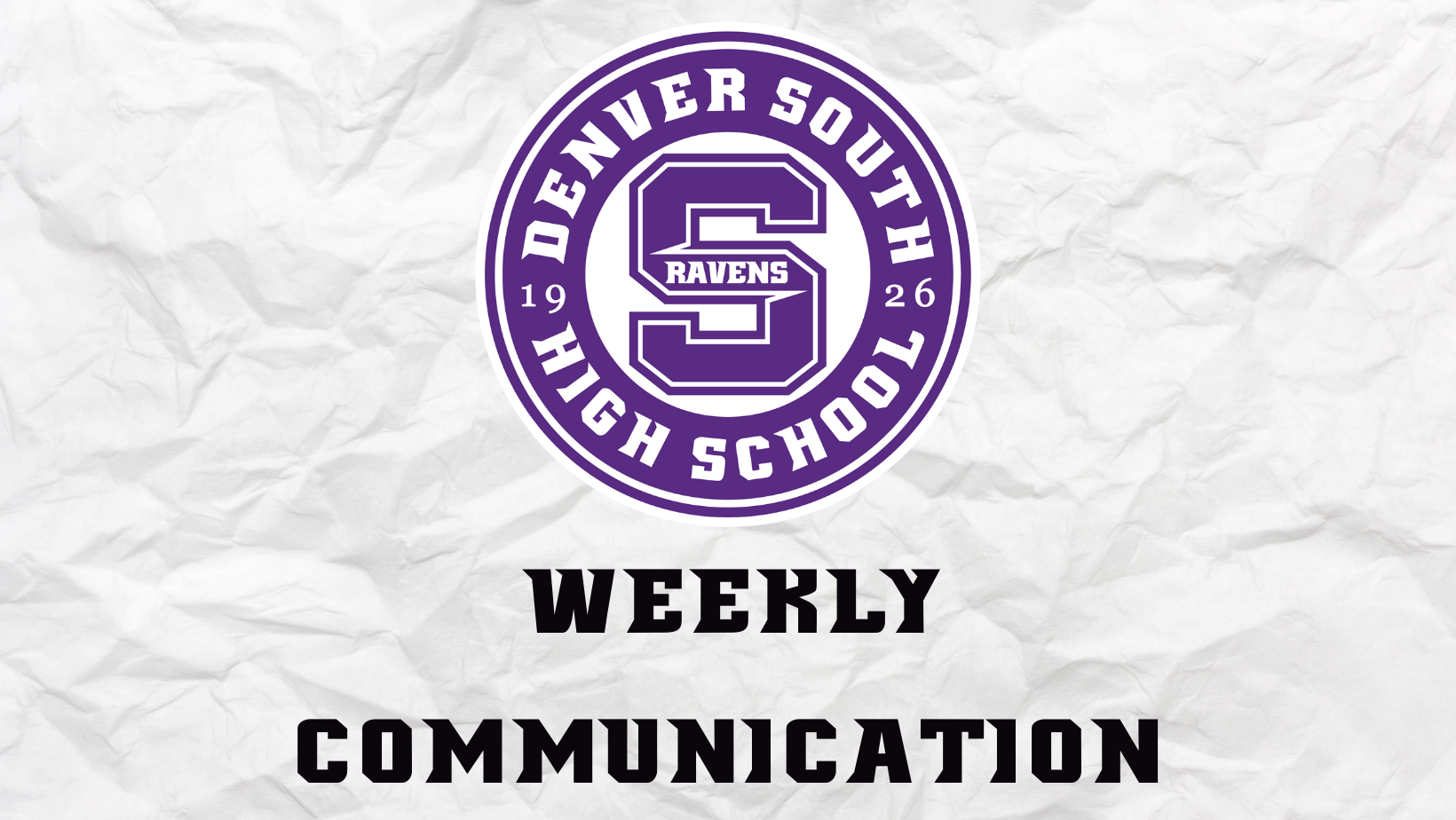 Dear Denver South Students and Families,
We hope you had a great week. Last week our very own Bryant Quezada-Lopez
made 9news Prep honor roll for his awesome basket at our Prep Rally. He is now in the running for play of the week! There is still time to go vote for him using the link below.
Click here to vote for Bryant!
Next week we will be celebrating the 50th year anniversary of Title IX. Title IX has helped focus attention on meeting the needs of girls/women interested in athletics and helped education officials to recognize their responsibilities regarding the provision of equal athletic opportunity. The result has been increased involvement of girls and women in sports at all levels.
No person in the United States shall, on the basis of sex, be excluded from participation in, be denied the benefits of, or be subjected to discrimination under any educational program or activity receiving Federal financial assistance.
Our athletics department will be hosting a breakfast for our athletes in our girls sports programs, featuring multiple speakers from the womens' sports world. This event will take place next Thursday at 8am in the main gym. You can see more information below.
Have a great weekend!
Go Ravens
We are Denver South
Sincerely,
Principal Goss
---
Please check our website for the most current information.
Upcoming Dates
February 1st – Black History Month Begins
February 17th Black History Month Assembly (Auditorium)
February 20th- Presidents Day-No Classes
February 21st – Non Student Contact Day | Staff PD Day
---
Seniors
If you are interested in purchasing a class photo, you will be able to do so next Monday during lunch. You can also purchase them online using the link. Interested in Purchasing the Class Photo? CLICK HERE
---
Counseling Department
CHOICE OF STUDIES for the 2023-2024 school year has begun!
Click below to learn how students will request classes for next year!
---
Activities at South
Denver South Senate is proud to partner with Make-A-Wish Colorado for another Wish Week coming this March! This Friday, January 27th go get a few Dutch Bros coffees for you and your friends! $1 from every drink sold at any location goes back to Make-A-Wish, but ALL the money raised at the Dutch Bros at the River Point Shopping Center comes back to Denver South's Wish Kid! Go get some coffee and support this year's Wish Week!
Want to go to Puerto Rico in 2024?
Click here to learn more about this opportunity.
---
Athletics at South
Girls and Women in Sports Event: Thursday, February 2nd from 8-9am in the Main Gym.
The athletics department at South is hosting an event to celebrate National Girls and Women in Sports Day and the 50th Anniversary of Title IX. All participants in our Girls Sports programs at South are invited to attend! Please register here. Parents, School staff and Community members are also welcome. The event will include breakfast hosted by the PTSA and feature multiple speakers from the womens' sports world, including Lacey Henderson. A little bit about Lacey Henderson. She is a Paralympian, speaker, model, writer and sports performance psychology professional. Her most important accomplishment is empowering others by sharing her experiences and knowledge. We are excited to promote National Girls & Women in Sports Day and celebrate the 50th Anniversary of Title IX!!
Click here to sign up to help Volunteer with PTSA
Link to Purchase Individual Tickets
---
PTSA
Staff Appreciation Valentine's Coffee Cart: Monday, February 13th
Let's thank our South teachers and staff with a coffee cart! We still need a few more coffee runners and food donations. Click HERE to see how you can help. Thank you in advance!
Start the new year off by receiving the PTSA weekly email. Sign up HERE. You can also follow us on Facebook, Instagram or our Website. Questions? Email us at ptsadenversouth@gmail.com.
---
Giving Grocery
The Denver South Giving Grocery is open to students after school every Thursday in Room 141. The Giving Grocery provides free groceries, including fresh produce, meat, milk, cereal, and personal care items to South students. No registration is required, and all students are welcome!